Designations:

CSC, CLHMS, LPS
Sheila Flanagan Gentile
Coldwell Banker Broker/Agent
I started in Real Estate in 2007 and by 2013 I had more sales in Riverside, IL
for the year than any other agent. The map below displays sales from all years. 
Use the "+" button to zoom in on the map and see my sales in your area.

To see a list of all my recent sales, rather than a map click here.

Biography
Sheila Gentile of Coldwell Banker Residential Brokerage in La Grange is a local expert in the Near West Suburbs of Chicago, specifically Riverside, Berwyn, North Riverside, Brookfield, La Grange, La Grange Park and Westchester, as well as the surrounding communities - with multiple successful transactions in each area. Sheila is a lifetime resident of Riverside where she is Coldwell Banker's #1 broker/agent. In addition, Sheila is consistently a top producing Realtor® overall, year after year. For example - for the year 2020* and also for the last 2, 3, 5 and 10 year** periods she was #1 in Riverside out of all agents from any brokerage. And, Sheila's extensive local knowledge is backed by the nationwide marketing power of Coldwell Banker, America's oldest and most established residential real estate franchise system. Sheila earned her B.S. in Fashion Merchandising from Illinois State University, and as a Certified Staging Consultant and a Certified Luxury Home Marketing Specialist she can help you get your home in perfect condition for a Top dollar sale, and then with the aid of all the technological assets available in her tool box, Sheila can get it SOLD. For example, no one beats her personal on-line marketing campaigns for her properties, executed with a degree of professionalism normally only matched by large corporations. You can learn more about Sheila's technological marketing advantage here. Sheila also has delighted customers all over the areas she services and has been the recipient of multiple Coldwell Banker Customer Service Awards. If you are looking for a high-energy, high integrity neighborhood expert that is customer service oriented, compassionate, and a proven success, contact Sheila today! Or check out her ton of great positive reviews here or on Yelp and Zillow.com.
 *In Units and Volume based on MREDLIC.COM 1/20-12/20.  Information deemed reliable but not guaranteed.
**In Units based on MREDLIC.COM 1/08-12/20.  Information deemed reliable but not guaranteed.
Awards, Certifications and Achievements
Top agent (from any brokerage) in units closed in Riverside IL for the previous 5-year period 2015-2019

Head of the Sheila Gentile Real Estate Group

B.S. in Fashion Merchandising

Certified Staging Consultant

Certified Luxury Home Marketing Specialist

Tons of 5 Star Reviews - www.SheilaGentile.com

Coldwell Banker New Agent "Mentor"

Customer Service Excellence Award Winner

International Presidents Circle Award Winner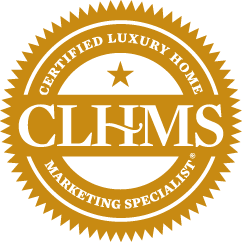 License and Memberships

Licensed Real Estate Broker (#475127134)


Mainstreet Realtor Association

Illinois Association of Realtors

National Assocation of Realtors
Community Involvement
 Active member of the Riverside Chamber of Commerce

 Past President of the Riverside Junior Woman's Charity

 Honorary Member of the Riverside Junior Woman's Charity

 Member of the Riverside Garden Club

 Member of the Riverside Chapter of the Infant Welfare Society of Chicago

 Past Hauser Junior High PTO and Ames Elementary PTO


 Riverside Dancing Club
Click here for more of Sheila's Great Reviews
Sold
Listings
Brookfield, IL
beds
baths
"Sheila Gentile is a fantastic relator. I was a first time home home buyer and she walked me through the whole entire process. Sheila also answered all of my questions (sometimes multiple times) and was very patient. She made herself available whenever I needed her and she accommodated my very hectic work schedule. She is incredibly dedicated to her clients almost making you seem if you are her only one! We were even putting a bid on one home the night of a severe storm which had the power out in much of the area and we still met at the office and filled out a contract by hand and Sheila hand delivered it to the seller's relator! I would highly recommend Sheila for your home buying and selling needs! She's as good as they get!"
  -Lena (via Trulia), Client
"We found Sheila on Yelp to sell our town home in IL. Sheila quickly helped identify problem areas in the house. Yes she is very particular, and exactly what's needed in this market. Once the property was in pristine condition; the key to selling it was her detailed market analysis hence recommendation for appropriate pricing and aggressive marketing. She is thorough in her work, her communication (including email, phone, texting etc.) and management of the entire process. We received an offer within 7 days and closed recently. By the way, we have never met Sheila in person and reside on the other side of the country! Highly recommended..."
  -D. P. (via Yelp), Client
"Sheila Gentile has the expertise that begins with her knowledge of the market, expert pricing, enthusiastic marketing techniques, creative staging, personable approach, accessibility, & superb negotiating skills that result in what every seller desires....the best price possible with the least amount of issues. As an out of town owner, sheila was most professional & had the integrity that warranted trust. "
  -cbon (via Trulia), Client
"In this challenging time of selling homes, Sheila is a stand-out star. Her focused, practical marketing provided excellent results. From excellent counsel on current market dynamics to listing our Riverside home to guiding us through the offer(s) - 5 weeks, and then a timely close. This was the 5th home we have sold over our lives and Sheila is as good as they come in this field. Highly, highly recommend Sheila."
  -Steve W. (via Yelp), Client
Coldwell Banker Realty
219 W Hillgrove Ave
La Grange, IL
60525-2301